In a B2B marketing environment, an average prospect would typically interact with your brand several times before committing to your product. In other words, unlike B2C prospects, they move slower and need more time to decide.
Indeed, B2B conversions are all about understanding the different stages of your leads and nurturing them accordingly. Keeping this behavioural pattern in mind helps B2B marketers treat their prospects differently at different stages of the sales funnel.
Broadly, a B2B sales funnel can consist of three different phases such as Awareness, Consideration, and Decision. Knowing the commitment level of leads at each of these stages is critical to nurturing them and moving them through the funnel quicker.
Let's dive deeper into each of these stages and see how you can help your leads convert better.
Awareness Stage — Converting Visitors into Email Subscribers
Most often, content marketers get confused about the true context of conversions.
Conversions can mean many different things depending on the position of the lead in a sales funnel, especially in a B2B environment.
At the top of the sales funnel, conversions essentially means an email subscriber (or something of that nature), and not a potential buyer.
B2B buyers are rather skeptical and you shouldn't expect them to buy your product on their very first visit.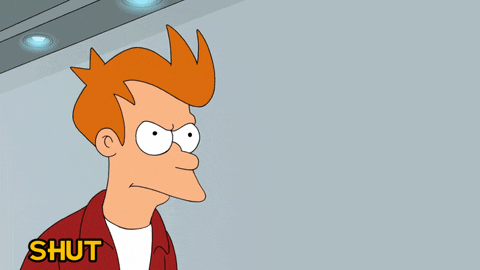 In fact, at this point, B2B buyers don't even know about your company or products.
A study by CEB found that B2B buyers don't rush into buying a product because they fear:
#1 — getting fired
#2 — explaining a bad choice of product
#3 — losing trust and confidence as a specialist
Therefore, if you're able to convert them into email subscribers at this step, you have won their confidence and it can be deemed a success.
When they subscribe to your email list, you are given the unique chance to educate them with informative content and give your brand the exposure it deserves.
Believe it or not, many brands consider repeat visits as a metric of conversion at the top of the funnel.
For example, when server security software services, BitNinja was not seeing any takers for its 7-day free trial, they set up an exit-intent pop-up and presented the quitter with an informative ebook.
As a result, their subscription rate rose by 114%.
Here's what you should do to boost repeat visitors:
Step #1 — Build an Opt-in List/Opt-in Form
Step #2 — Install a Push Notification Widget
Step #3 — Improve UI and Content Readability
Step #4 — Highlight Your Best Content
Recommended Reading: 4 Ways To Build Repeat Visitors And Retain Your Audience
Consideration Stage — Nurturing Your Leads Holistically
When a prospective B2B buyer joins your email subscriber list, it doesn't mean they're ready to purchase your product.
Rather, they signal that they like your content and they'd like to get more value from it.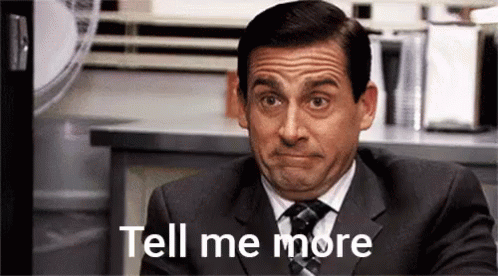 This is a very critical point — if you start sending them emails about buying your products, they may feel interrupted and unsubscribe.
Instead, you should try to move them through the funnel by providing them with quality actionable content that addresses their pain points.
Understand the level of commitment of your email subscribers, and act accordingly.
For example, it's good practice for B2B content marketers to use lead magnets (i.e, a downloadable ebook, white paper, free-trial/demo offer etc) as CTA at the end of their blog posts. At this stage, it's likely that some of your B2B leads will take the intended actions e.g, download your ebooks.
And, at this point, that's considered a good conversion.
HubSpot demonstrates great examples of how to treat your stage-2 leads. They understand how commitment averse B2B leads can be.
Therefore, it requires a technique called Progressive Profiling, which is when you take leads through a series of conversion points, gathering a little more information about the prospects.
For example, to let you download an ebook, HubSpot takes you to a landing page which populates the basic info (i.e, name and email address) you shared during subscription. Then, it adds one or two fields to collect a little more information about you such as the company you work for and your job title.
HubSpot understands most of their leads wouldn't shy away from sharing this information if they're willing to download an ebook. Progressive Profiling helps HubSpot nurture their leads in a holistic manner.
Recommended Reading: 3 Benefits Ebooks Activate For Your Business
Decision Stage — Helping Your Leads Understand Your Product Better
When a prospective B2B buyer has tried your product and reached stage #3, i.e, the pre-sale decision-making phase, it's the right time for you to think about promoting your products.
However, you still need to go slow and nurture your leads rather than sending emails with a "buy now" button.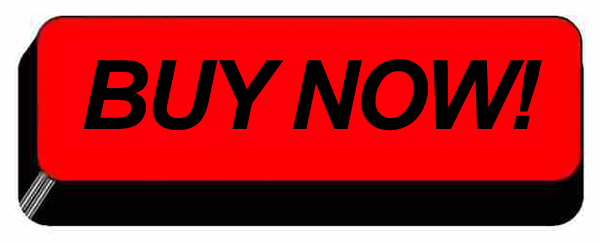 B2B consumers are not typically impulsive — which means they'll need a nudge before they make a decision.
There are several ways you can optimize your SQLs (Sales Qualified Leads):
Reach Out to Them: Many B2B leads shy away from contacting you to clear their doubts about your products. Also, there are many who might be torn between two choices. That's the reason why many prospects that try your free-trial often remain noncommittal.
The right approach for you is to reach out to them via email and encourage them to ask you questions and offer feedback on your product they've tried.
When you reach out to your prospective B2B buyers, it demonstrates that you care and that's often the disparity between you and your competition.
Hop on a Call: There are many B2B buyers who simply don't have enough time to try your product thoroughly. It's unlikely, therefore, that they would discover the benefits of your product or see how it's a good fit for their company. After all, the learning curve of a product can be complicated to some.
To help those prospects, you need to jump on a call with them and explain the benefits. You'll be surprised to see how many prospects move closer to buying your products after speaking with them.
Invite Them to a Webinar: If your company isn't equipped to deal with one-to-one conversions, webinars can be an effective alternative.
Ask your prospects to sign up for a webinar and walk them through the product. Add a Q&A session at the end of your webinar. Also, offer a limited-time discount to those who joined your webinar. This can help your prospects close quickly.
Recommended Reading: How to Nurture Leads Using Customer Data: Best Practices
Final Thoughts
Understanding the B2B sales funnel and commitment propensity of your leads is the key to building the right content for your prospects. By figuring out the needs of your leads at each of these stages and nurturing them accordingly, you can achieve a better conversion rate for your marketing efforts.
About the Author
Susanta Sahoo is founder and chief content marketing strategist at Top League Technologies, a digital marketing start-up in Bhubaneswar, India. By offering SEO consulting services, he helps SMB's build their online presence and boost ROI. Follow him on Twitter: @ugosus.