Content marketing requires a creative approach and a host of efficient tools to make a big impact and drive your ROI. There are quite a few tools that can help you meet the day-to-day challenges of content marketing. In fact, this marketing technology landscape supergraphic shows a whopping 3,874 content marketing tools are available for the taking. However, it's practically impossible to use so many tools and most of them perform similar jobs anyway.
Here are 5 of those content marketing tools that can help you get more productive, more efficient, and better at your job:
Buzzsumo: Gather Competitive Analytics Metrics
Competitive research is a vital part of content marketing. You need to keep track of your competitor's moves in order to stay ahead of the curve.
This is where Buzzsumo comes into the picture.
One of the key features of Buzzsumo is that it shows you popular articles shared across popular social platforms such as Facebook, Twitter, and LinkedIn. Moreover, you can filter results based on date, country, and word count.
This essentially means you can enter any keywords related to your industry, and find out the content pieces that are performing exceptionally well. This information can help you brainstorm new content ideas and create content that meets the needs of your prospective customers.
Here's a variety of ways content marketers can leverage Buzzsumo:
Analyze content shared by the competitors and learn from their strategy and failures
Make a list of Twitter influencers and potential amplifiers
Get an idea of best places for guest blogging
Evaluate your content performances of your campaign
In short, Buzzsumo helps you produce better content.
Quora: Track Popular Search Queries and Boost Authority
Quora is an excellent productivity tool for content marketers looking to dive into popular search queries used by real prospects. Not only does Quora offer insight into what people want to know about your industry, products, and services, it will also help you establish your brand authority among your potential audiences.
How?
Simply by answering relevant questions on Quora.
Dan Shure, an SEO consultant and Moz Associate, recently spilled the beans how he got over 2,000 views by answering a few questions on Quora on a single day.
Hadn't done much on Quora for a while. Spent just a few hours answering question one day, and this happened pic.twitter.com/3Q3TP4mj2Q

— Dan Shure (@dan_shure) July 13, 2017
Although it's hardly surprising for those already familiar with Quora, you will be astounded by the number of content marketers that either undermine its potential.
SEMrush: Spy on Your Competitors
SEMrush is nearly a magic wand for content marketers when it comes to competitive analysis. f
While Google Analytics offers insights about top performing content on your own site, SEMrush offers the same information about your competitors.
Simply, enter the URL of your competitors and SEMrush shows you key metrics including organic traffic, top keywords, and content pieces that are performing well for your competitors.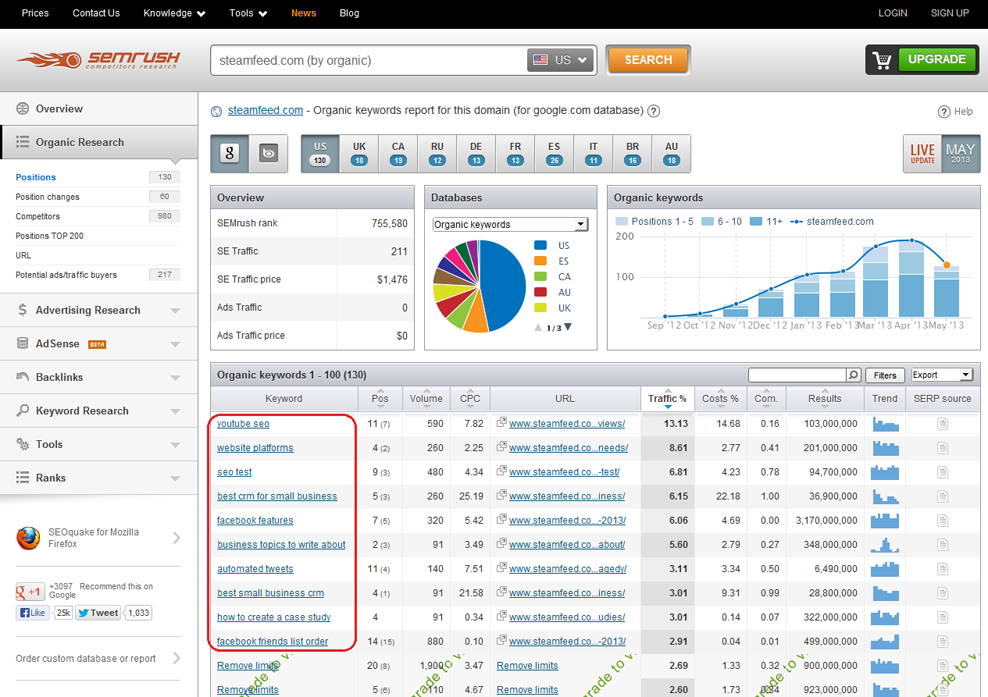 While SEMrush offers limited information (top ten keywords) about your competition with a free account, you can get more in-depth information with a paid subscription.
With so much information about the competition, no wonder why SEMrush is of the must-have tools for content marketers today.
Canva: Graphics Designing on Steroids
Creating visuals is indispensable to your content marketing success, especially when you're catering to social media audiences. Whether it's industry stats, inspirational quote or simply a header, using the right visual acts as a stimulant for your audiences.
Imagine a 2000-word article with no images!
I know you don't like the idea, neither do I!
But using dull, inspiring images doesn't cut it - you need to create attention-grabbing images that stand out in the crowd.
That's where Canva comes to your rescue.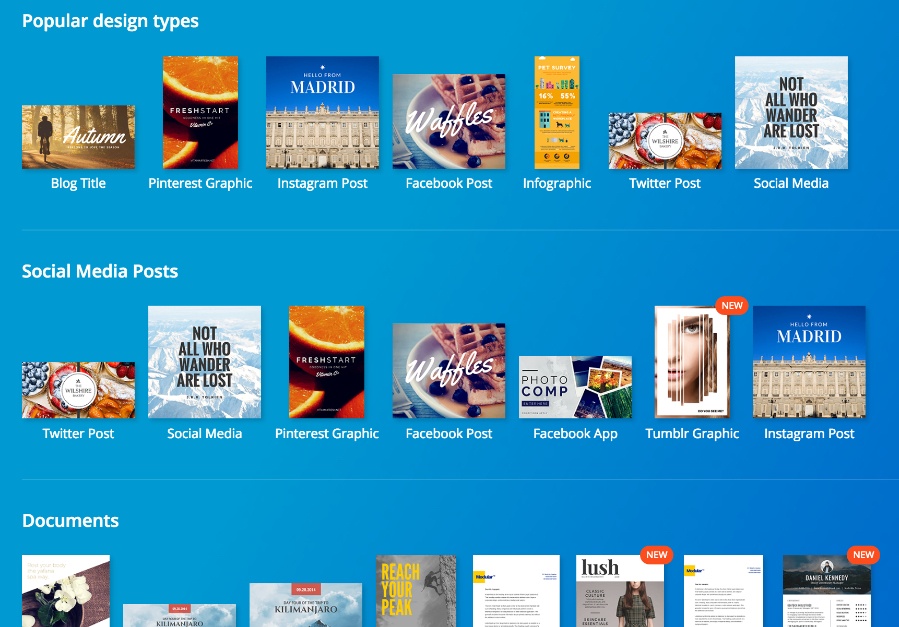 So, what does Canva actually do? It is a graphics designer on steroids.
Canva offers you a plethora of ready-to-go templates to create stunning graphics for your content marketing campaigns.
No matter what social media platform you're using, there's a template you can pick and edit to make it your own. Choose from a slew of high-res images and fonts to create unique visuals that can make your content marketing a cut above the rest.
When you're sharing evergreen content with your social media followers, use Canva to create unique visuals and boost your visibility.
Atomic AI: Boost Readability for Better Content Performance
Content marketers spend tons of money on creating content for their brands. However, not all content pieces perform equally well. In fact, a collaborative research by Gleanster and Kapost revealed as much as 25 cents on every marketing dollar is wasted on content that doesn't perform. At Atomic Reach, we have found poor "Readability" is often the culprit behind the sub-par performance of most content campaigns.
With Atomic AI, a content marketing tool combining artificial intelligence and machine learning, you can build content that is just right for your potential audience. A simple interface with an intuitive platform, Atomic AI can help your content achieve four-times more Facebook conversions, three-times increased engagement, and double the number of pageviews. If you're a Chrome browser user, you can use Atomic AI for free by using our Chrome extension.
Final Thoughts
While 89% of companies use content marketing to promote their services and boost brand visibility, many fail to achieve their desired ROI. Choosing the right tools is crucial to your content marketing success.
What are your most favorite content marketing tools?